Fresh Chives 1/2 bunch
Dill Weed 1/4 bunch
Cucumber 1/2
Mint 1/4 bunch
Fresh Persian Lime 1
Tinned Pumpkin Puree 120 g
Buttermilk 310 mL
Whole Eggs 4
Plain Greek Yogurt 120 g
Unsalted Butter 3 Tbsp
Ground Cinnamon 1 tsp
Ground Nutmeg 1/2 tsp
Vanilla Extract 1/2 tsp
Salt 2 tsp
Black Pepper 1/2 tsp
Xanthan Gum 1 tsp
Baking Powder 1 Tbsp
Gluten-free Flour 190 g
Olive Oil 1 Tbsp
Granulated Sugar 2 tsp
Vegetable Oil 74 mL
Prep Batter

In seperate bowls mix your dry ingredients and your wet ingredients. Then add the wets into the dry, whisking well to avoid lumps.

190 g Gluten-free Flour
1 tsp Xanthan Gum
1 tsp Salt
2 tsp Granulated Sugar
310 mL Buttermilk
4 Whole Eggs
3 Tbsp Unsalted Butter
4 Tbsp Vegetable Oil
1 Tbsp Baking Powder

Prep Topping

Prepare ingredients. In small bowl combine all ingredients and fold well until evenly mixed.

1/2, diced Cucumber
1/2 bunch, minced Fresh Chives
1/4 bunch, chopped Dill Weed
1/4 bunch, leaves picked, chopped Mint
120 g Plain Greek Yogurt
1 Tbsp Olive Oil
1, juiced Fresh Persian Lime
1 tsp Salt
1/2 tsp Black Pepper

Prep Smash-In

Add ingredients into batter. Mix well.

120 g Tinned Pumpkin Puree
1/2 tsp Ground Cinnamon
1/2 tsp Ground Nutmeg
1/2 tsp Vanilla Extract

Cook Pancake

Cook 1/2 cup scoop of batter in frying pan until bubbles appear on top. Then, flip and cook 1 more minute on the other side.

Serve and Enjoy!

Garnish and enjoy!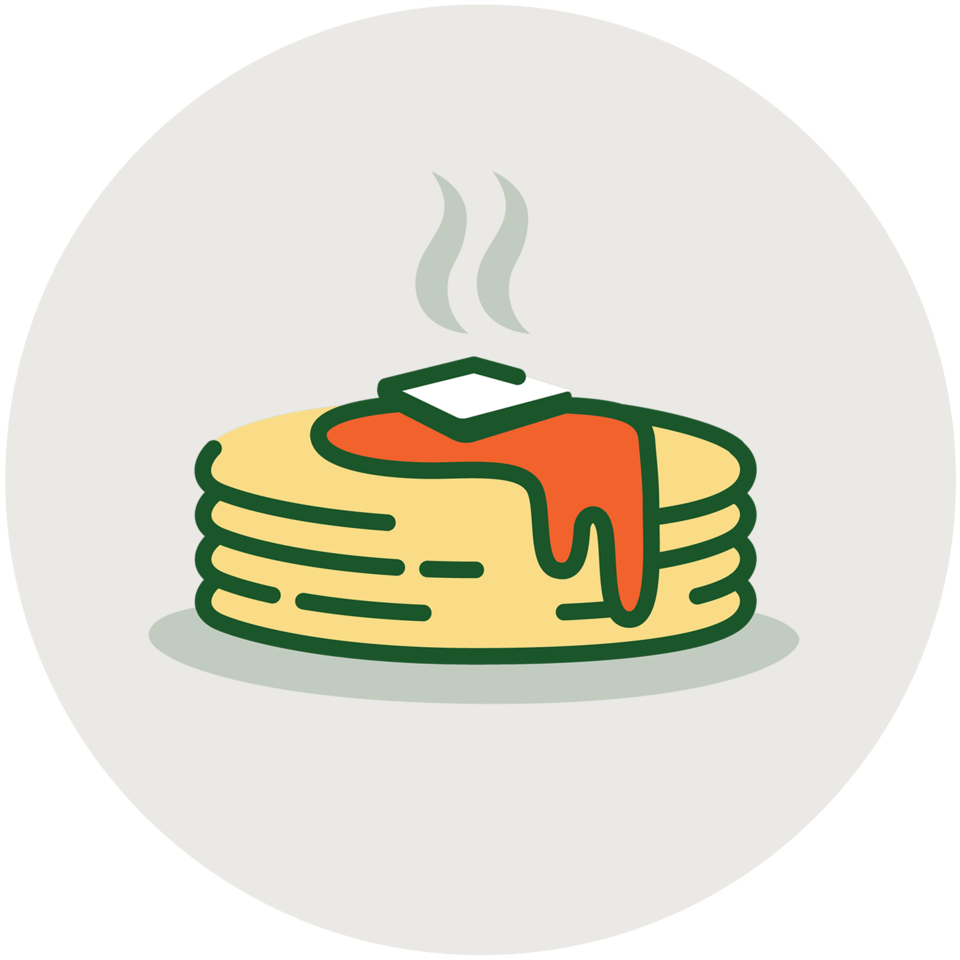 Amount per
serving
Daily value percentage
Calories
610 kcal
Total Fat
36.0 g
46%
Total Saturated Fat
12.0 g
62%
Unsaturated Fat
24 g
Cholesterol
220 mg
74%
Sodium
1710 mg
70%
Total Carbohydrate
52 g
19%
Fiber Total Dietary
4 g
14%
Sugars Total
9 g
Good Source: Protein
16 g
32%
Vitamin C
11 mg
10%
Good Source: Calcium
421 mg
30%
Good Source: Iron
5.5 mg
30%
Load More
By Innit Culinary Team