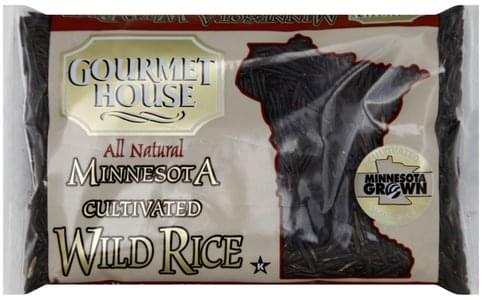 Gourmet House  Minnesota Cultivated Wild Rice 
8 oz
100% Minnesota Cultivated Wild Rice.
Health Tip
Do you eat enough whole grains? Whole grains are a great source of fiber, vitamins and minerals, and many are gluten free! Imagine that nearly 100% of Americans don't eat enough whole grains. Let us show you how to add healthy whole grains to your shopping cart when you join the ShopWell community. It's free!
Fat

0 %

Carbs

85 %

Protein

15 %
% Daily Value **
per serving 0.25 Cup (8 oz)
Know Your Food
Innit helps you quickly find independent nutrition information backed by science and nutritionists. Innit does not manufacture this product.