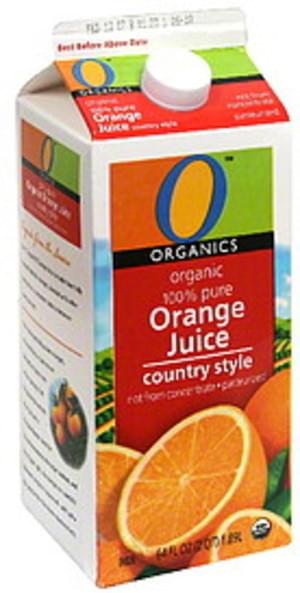 O Organics  Country Style Organic 100% Pure Orange Juice 
64 oz
Organic Orange Juice from USA and Mexico.
Health Tip
Did you know fruit juice can count toward your daily servings of fruits & veggies? If you pick the right ones... We'll show you fruit juices that are better for you and help you get the nutrition you need. Download the app and find out how!
Fat

0 %

Carbs

97 %

Protein

3 %
Know Your Food
Innit helps you quickly find independent nutrition information backed by science and nutritionists. Innit does not manufacture this product.